netbook
desktop
mobile
tablet-landscape
tablet
phone-landscape
phone
Research to Prevent Blindness
RPB Joins Other Supporters In Call to Action for Major Institute of Medicine Study On National Vision Health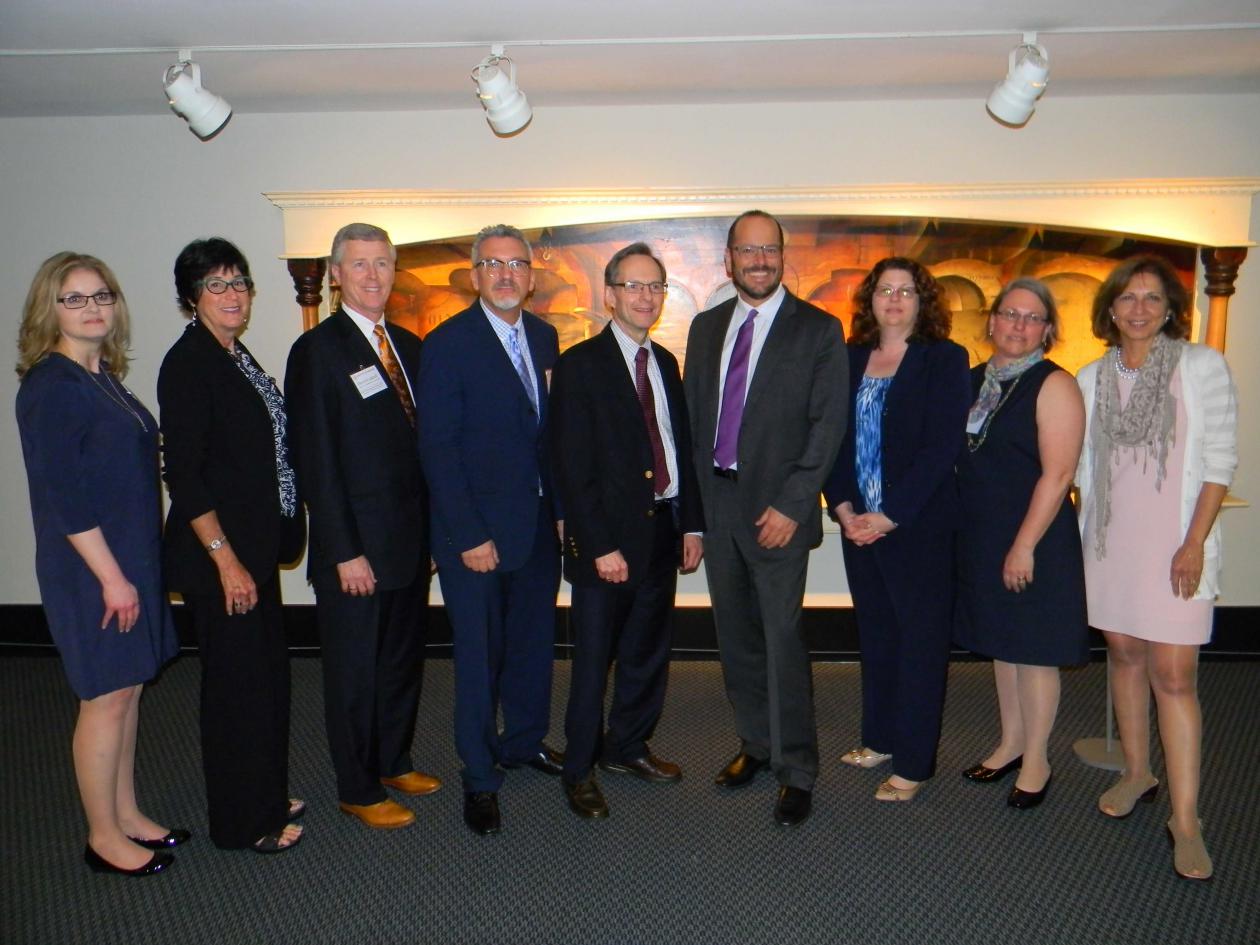 On May 19, Research to Prevent Blindness was present in Washington, DC, along with other organizations supporting the major Institute of Medicine study "Public Health Approaches to Reduce Vision Impairment and Promote Eye Health" for the first meeting of the study's Advisory Board on Population Health and Public Health Practice.
"The timing and context of this study is excellent," said RPB President Brian F. Hofland as part of his opening remarks. "With the aging of the baby boomers, 10,000 Americans are turning 65 each day! This trend will continue for another 14 years until all 73 million of the baby boomers turn 65. Because of this huge increase in older people, the big four age-related eye diseases -- cataract, diabetic retinopathy, glaucoma, and macular degeneration -- are all projected to explode in terms of prevalence. Given this major demographic trend, we need innovative public health approaches to meet the vision challenges presented.
"Our mission at Research to Prevent Blindness is straightforward: to prevent blindness and restore sight lost to any and all conditions that cause vision loss. While our core activities revolve around the support of research and the development of the research careers of individual scientists and vision science leaders, we recognize that multifaceted strategies, partnerships and collaborations are necessary to bring new and better treatments from labs to eye care providers and patients.
"We expect that this IOM study will provide data essential to the expedited and efficient execution of those strategies, and to improving the lives of millions of Americans whose sight is threatened by the increasing prevalence of eye disorders. We hope that the study will provide powerful content and messaging to:
Inspire individuals/the public to become actively involved in their own vision care
Promote efforts regarding early detection and treatment of eye diseases, and
Enhance advocacy efforts to increase government support for eye research and public eye health initiatives.
"We are pleased and proud to be in partnership with the other organizations funding this IOM study and thank the CDC and NEI for their leadership roles."
Members of the IOM Study advisory Board:
Chair: Steven Teutsch, MD, MPH, (UCLA)
Sandra Block, OD, M Ed (Illinois College of Optometry)
Anne Coleman, MD, PhD (Jules Stein Eye Institute, UCLA)
Kevin Frick, PhD (The Johns Hopkins Carey Business School)
Karen Glanz, PhD, MPH (University of Pennsylvania Perelman Medical School)
Lori Grover, OD, PhD (Pennsylvania College of Optometry at Salus University)
Eve Higginbotham, MD (University of Pennsylvania Perelman Medical School)
Peter Jacobson, JD, MPH (University of Michigan)
Edwin Marshall, OD, MS, MPH (Indiana University)
Christopher Maylahn, DrPH, MPH (New York State Department of Health)
Joyal Multheron, MS, (Sagacity Group, LLC)
Sharon Terry, MA (Genetic Alliance)
Rohit Varma, MD, MPH (USC)
Heather Whitson, MD, MHS (Duke University)
May 20, 2015
Subscribe
Get our email updates filled with the latest news from our researchers about preventing vision loss, treating eye disease and even restoring sight. Unsubscribe at any time. Under our privacy policy, we'll never share your contact information with a third party.