netbook
desktop
mobile
tablet-landscape
tablet
phone-landscape
phone
Research to Prevent Blindness
Glaucoma may affect patients' travel habits and health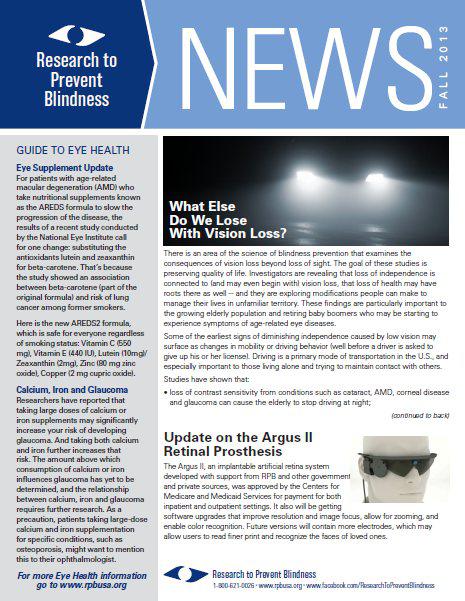 RPB-supported research shows that patients with visual field loss from glaucoma travel less than those with normal vision,curtail their driving and suffer from a fear of falling.
According to Pradeep Y. Ramulu,MD, MHS, PhD, Associate Professor, Ophthalmology, Johns Hopkins University School of Medicine: "We found that glaucoma patients with visual field loss in both eyes were over 4 times as likely to have stopped driving, and were nearly 5 times as likely to restrict driving if they continued to drive. We also found that glaucoma patients were twice as likely to not leave home on a given day [...]."
The authors of the recently published paper conclude: "Because being confined to the home environment may have detrimental effects on fitness and health, individuals with glaucoma should be considered for interventions such as orientation and mobility training to encourage safe travel away from home."
To read the abstract, click here.

Read another paper by Dr. Ramulu: Fear of Falling and Visual Field Loss from Glaucoma.
December 31, 2013
Subscribe
Get our email updates filled with the latest news from our researchers about preventing vision loss, treating eye disease and even restoring sight. Unsubscribe at any time. Under our privacy policy, we'll never share your contact information with a third party.