RPB Chair, David F. Weeks, Steps Down After 50 Years
Diane S. Swift to become Chair at RpB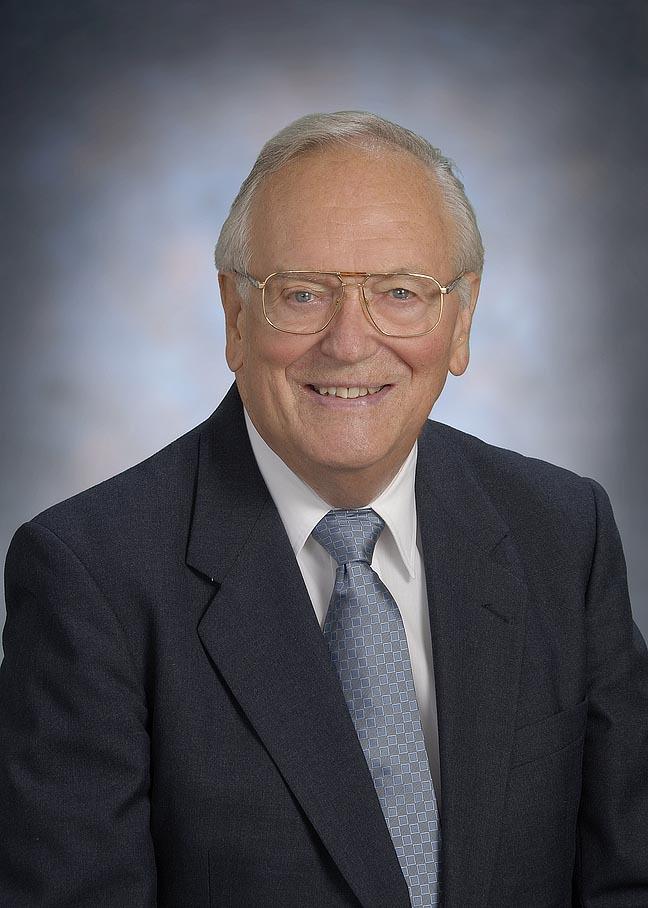 David F. Weeks stepped down as Chairman and CEO of Research to Prevent Blindness (RPB) at the end of 2011, after having served the organization for 50 years as of September 1. He was employed as RPB's first executive officer in 1961, and served in a voluntary capacity as Chairman since 2003. During his tenure, RPB enhanced the capabilities of the vision research community and contributed to the development of nearly every significant advance in eye care in the last half century.
Since its inception, RPB has been recognized as the leading public foundation in support of eye research. When Weeks joined RPB, the organization approved grants of $5,000 each to 11 U.S. institutions. Today, RPB gives annual eye research grants of $100,000 each to 56 medical schools and provides individual grant support at every stage of a scientist's career. Over the span of its existence, RPB has awarded more than $295 million in grants to departments of ophthalmology.
Weeks authored the bill which resulted in the creation of the National Eye Institute (NEI) within the National Institutes of Health (NIH) in 1968. He led the initiative to channel government support directly to eye research, challenging resistance from forces within the Johnson Administration and the NIH itself. As part of that effort, RPB polled Americans to reveal fear of blindness as second only to fear of cancer, and conducted the first comprehensive survey ever undertaken of the status of eye research in this country.
Weeks also implemented all facets of RPB's "assault" on blindness, a comprehensive program which included the creation of strategically located eye research institutes at medical schools across the country. RPB grants were made available only to departments of ophthalmology, creating a powerful incentive for medical schools to elevate ophthalmology from divisional status within departments of surgery. The organization's provision of unique "seed money grants" has made it possible for vision scientists to pursue and develop concepts which frequently challenge existing doctrine, allowing them to secure major funding from the government and other sources.
"I have been privileged to be associated with pioneers in eye research to create the arsenal of treatments used today by eye care specialists to enhance the quality of life for patients suffering from vision loss," said Weeks. "And I am proud that RPB has been a driving force in creating a vibrant community of scientists who are demonstrating that many forms of blindness will be prevented and cured in the future."
Weeks is an honorary member of the Association for Research In Vision and Ophthalmology (ARVO) and the Association of University Professors of Ophthalmology (AUPO). He has served on the National Advisory Eye Council of the NIH and on the Ophthalmic Device Committee of the Department of Health and Human Services in the U.S. Food and Drug Administration. He is a graduate of the University of Idaho and holds an honorary Ph.D. from the University of Louisville, and was a three-term mayor of Ho-Ho-Kus, New Jersey, from 1968 to 1975.
Diane S. Swift became Chair of Research to Prevent Blindness, effective January 1, 2012. Ms. Swift joined RPB as Controller in 1988, was promoted to Director of Finance/Administration in 1990, Director of Operations in 1992, Executive Director in 1994, and Executive Vice President in 1997. She became RPB's President in 1998, and since that time RPB has nearly matched the grant support it awarded in its previous 37 years of existence.
"Throughout the coming transition, RPB will continue to award grants to qualifying departments of ophthalmology and promising vision researchers at all stages of their careers," says Swift.
December 23, 2011