netbook
desktop
mobile
tablet-landscape
tablet
phone-landscape
phone
Research to Prevent Blindness
Major Breakthrough in Early Detection and Prevention of AMD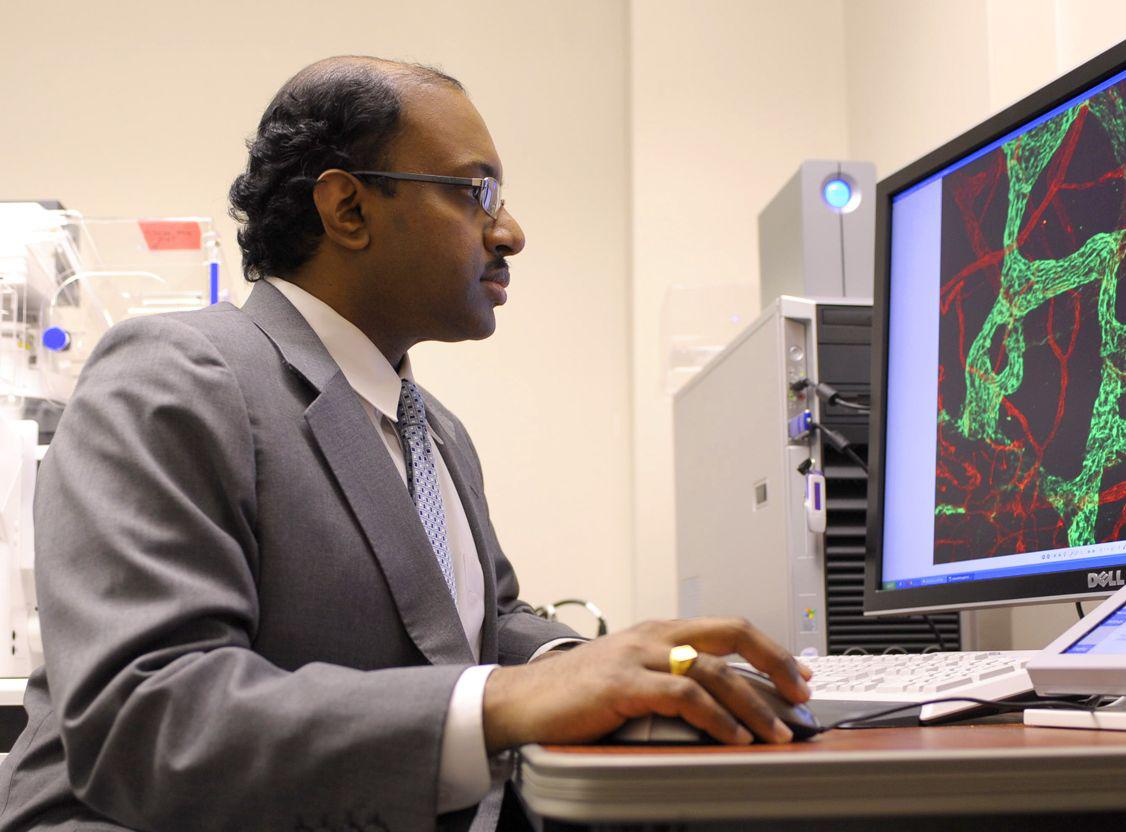 RPB-supported researchers have discovered a biological marker for wet age-related macular degeneration (AMD) that shows strong potential as a means for both early detection and preventive treatment.
"This is a major paradigm shift in macular degeneration research," said Jayakrishna Ambati, M.D., a professor of physiology, professor and vice-chair of ophthalmology and visual sciences, RPB awardee, and the Dr. E. Vernon and Eloise C. Smith Endowed Chair in Macular Degeneration at the UK College of Medicine. "We have for the first time found a unique molecular signature for the disease. This brings us closer than we have ever been to developing a clinical diagnostic tool to discover and treat the disease early, before vision is lost."
Read the entire press release.
June 15, 2009
Subscribe
Get our email updates filled with the latest news from our researchers about preventing vision loss, treating eye disease and even restoring sight. Unsubscribe at any time. Under our privacy policy, we'll never share your contact information with a third party.