RPB Chairman David F. Weeks Receives ARVO Award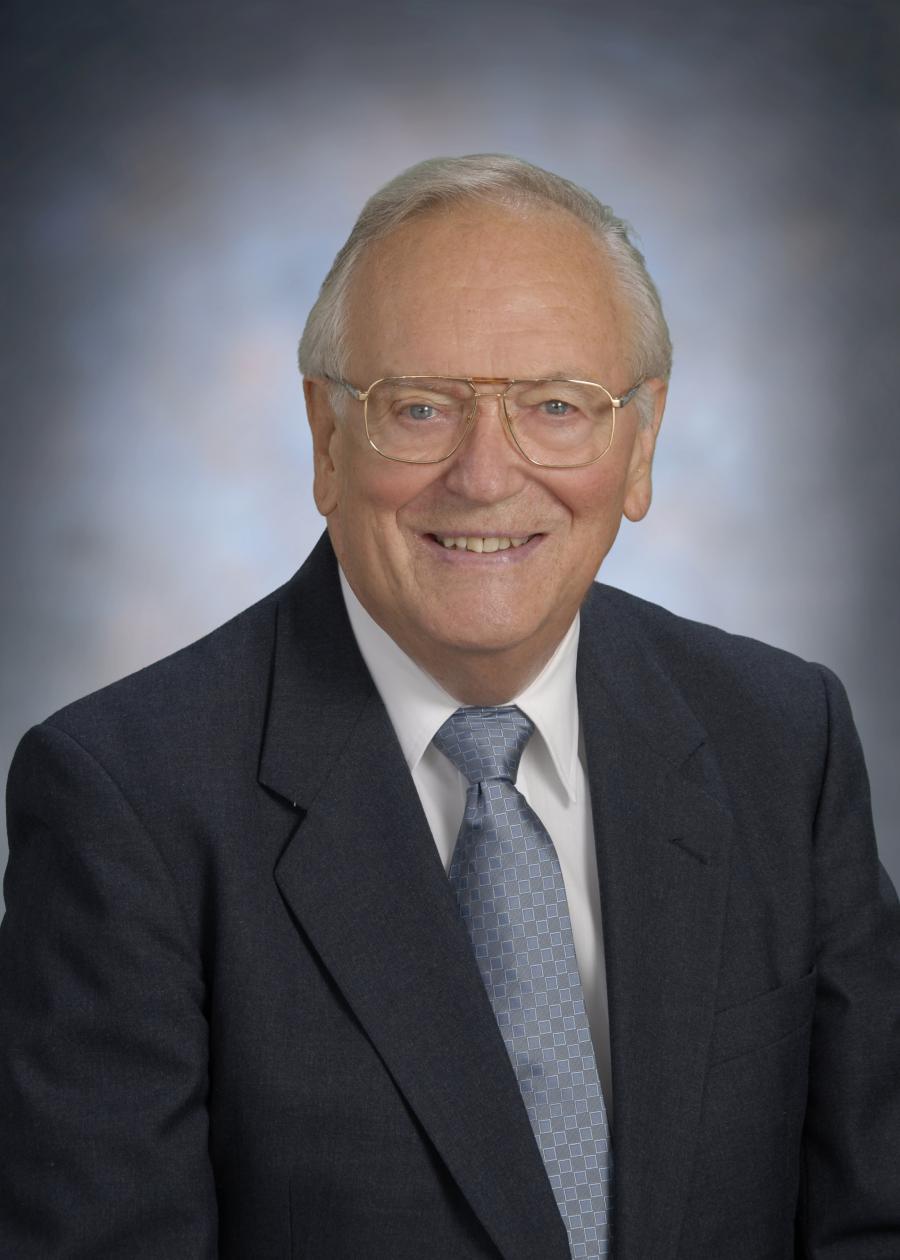 New York, NY, May 6, 2007--David F. Weeks, Chairman of the Board of Research to Prevent Blindness (RPB), was selected to receive the 2007 Kupfer Award for distinguished public service on behalf of eye and vision research. The award, presented to Weeks during The Association for Research in Vision and Ophthalmology (ARVO) Annual Meeting in Fort Lauderdale, Florida, on May 6, acknowledges his deep commitment and national leadership role in advancing ophthalmic science.
For nearly five decades, Weeks has been instrumental in broadening support for, and accelerating the pace of, vision research. He authored the legislation that was introduced to create the National Eye Institute (NEI), in 1968. For 27 years he orchestrated the Congressional expert witness testimony that successfully sought increased funding for the Institute. Before that, for seven years, he prepared the testimony and selected the expert witnesses to testify in support of the National Institute for Neurological Diseases and Blindness. He has served on the National Eye Advisory Council for the NEI and as a consultant to the Bureau of Medical Devices of the Federal Drug Administration.
Weeks was the first full time executive officer of Research to Prevent Blindness (RPB), in 1961, and now serves in a voluntary capacity as its Chairman. Under his stewardship, RPB has become the world's leading non-governmental supporter of research, seeking to preserve vision and restore sight. For nearly half a century, RPB has provided the initial funding for virtually every major advance in the treatment of all the diseases that threaten vision. RPB's pioneering program supports ophthalmic and vision scientists at every stage of their careers and also provided seed money for the construction of many of the nation's premiere eye research laboratories. During Weeks' tenure, RPB has provided more than $250 million to support vision research.
Weeks is an Honorary Member of ARVO (1972) and the first and only Honorary Member of the Association of University Professors of Ophthalmology. In a non-scientific capacity, he was a three-term Mayor of Ho-Ho-Kus, New Jersey. He is a resident of Bend, Oregon, where he lives with his wife, Betty.
September 21, 2007