RPB supports entire team that grows functioning eyes
The project was a collaborative effort among three RPB Career Development Awardees [CDA] working at the Center for Vision Research, in the Ophthalmology Department at SUNY Upstate Medical University. "We each brought distinct skill sets, but shared a goal of generating functional retinal cells from pluripotent cells," says Michael Zuber, Ph.D. According to Zuber, instrumental contributions came from Eduardo Solessio, Ph.D. (RPB CDA 1999) and Andrea Viczian, Ph.D (RPB CDA 2005).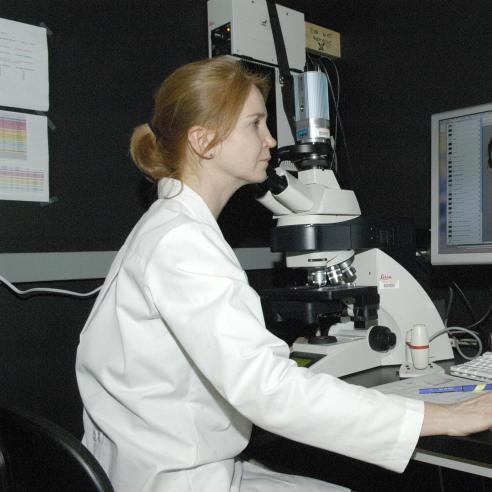 Dr. Viczian is a stem cell biologist with expertise in transplantation and retinal cell biology. Dr. Viczian has demonstrated that a single extrinsic factor can transform frog skin cells into retinal stem/progenitor cells and, further, that the newly made cells could generate an entire functional eye once they were transplanted to host embryos. In order to determine if these retinal cells could form a truly functioning eye, she developed a behavioral assay to test the animals' vision. These experiments clearly showed that the animals could respond to a light stimulus via their induced eyes.
Dr. Solessio is an accomplished electro-physiologist, able to record visual responses in small animals. His initial RPB-funded research was aimed at furthering the vision research community's understanding of the mechanisms underlying macular degeneration, retinitis pigmentosa, and other retinal degenerations. With his expertise, the team was able to demonstrate that the induced retinas were light responsive.