netbook
desktop
mobile
tablet-landscape
tablet
phone-landscape
phone
Research to Prevent Blindness
RPB Awards $5 Million In Grants to Support Eye Research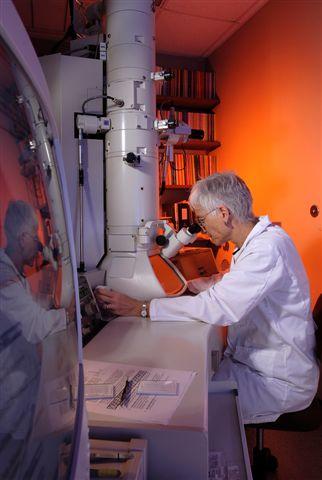 New York, NY,
July 16, 2007-- Research to Prevent Blindness (RPB), the world's leading voluntary health organization supporting eye research, has awarded 46 grants totaling
$5,161,600 for research into the causes, treatment, and prevention of all blinding diseases.
RPB will award additional grants in December.
The latest RPB awards were conveyed to 31 medical institutions. They include unrestricted grants and challenge grants to departments of ophthalmology at 22 medical schools and 23 awards to individual scientists, including a Jules and Doris Stein Professorship, Career Development Awards, Special Scholar Awards, a Walt and Lilly Disney Award for Amblyopia Research, Lew R.Wasserman Merit Awards, Medical Student Eye Research Fellowships and an International Research Scholar Award.
Across the nation, RPB-supported laboratories investigate the entire spectrum of eye disease, from cataracts, glaucoma, and diabetic retinopathy to macular degeneration, retinitis pigmentosa and eye movement disorders.
Among the vision scientists fighting these diseases are 6 active Jules and Doris Stein RPB Professors who receive up to $500,000 each over five years and up to $150,000 in a matching grant for laboratory construction. An additional $200,000 may be awarded during a two-year extension of the award.
Since it was founded in 1960, RPB has channeled more than $253 million into eye research.
As a result, RPB has been identified with nearly every major breakthrough in vision research in that time, including the development of laser surgery now used to treat diabetic retinopathy, glaucoma, macular degeneration, myopia, retinal detachment and astigmatism.
RPB currently supports eye research at 56 medical institutions throughout the United States. Its comprehensive grants program operates with economy and efficiency. Historically, RPB devotes 81 percent of its expenditures directly to eye research.
The organization's fund-raising cost ratio has been 2% for more than four decades of service, and its professional staff of nine is among the smallest of all major organizations in the voluntary health field.
September 27, 2007
Subscribe
Get our email updates filled with the latest news from our researchers about preventing vision loss, treating eye disease and even restoring sight. Unsubscribe at any time. Under our privacy policy, we'll never share your contact information with a third party.